We recognize that all our patients are unique and deserve to receive dental care that reflects their individual needs. Our experienced and talented dental team is committed to working with you and your family to create a comfortable, stress-free, and rewarding dental experience every time you visit our practice.
We are pleased to welcome you and your family, and we look forward to working with you.
---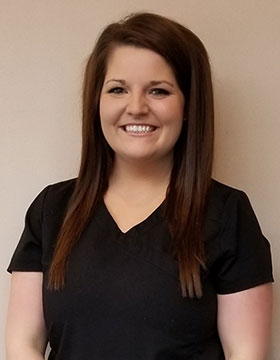 Tamra
Front Office
I handle financial aspects and insurance billing, I work with the doctor creating treatment plans to present to patients, schedule appointments, and manage treatment coordination. My experience in dentistry began in 2015 after graduating from Ross Medical. In early 2016, I joined Dr. Chapel's office! I genuinely enjoy meeting new people and catching up on the lives of our established patients. The relationships I've created with both patients and coworkers are very special to me. Here, we truly are a family!
On my spare time I really like to be around my horses, being outdoors and spending as much time as I can with my husband and our two sons!
Lori
Front Office
I believe that how you treat people is just as important as the service you provide to them. My focus is on welcoming patients as soon as they arrive, scheduling patient appointments, billing and answering the phone for questions and concerns. I graduated from Ross Medical in 1991. I bring 20 plus years of customer service experience to our practice.
On my time off from working I enjoy spending time with my family, gardening, and training my Border Collie.
(photo coming soon!)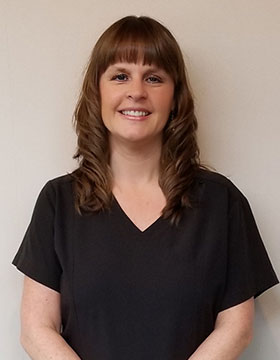 Dana
Dental Hygienist
I graduated from Kellogg Community College in 1993 and have been practicing dental hygiene in the Jackson area ever since. Here at Dr. Chapel's office, I evaluate my patients' oral health, provide cleanings that meet their needs, and offer education on oral health and products that might work best for them. I enjoy the relationships I have developed over the years with my patients. I love catching up with them during their visits and hearing about their lives and their travels.
I am married with two children, Seth and Ryan. My true loves are friends, family, animals, and travel.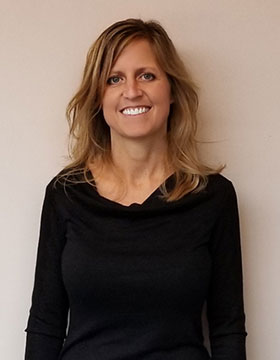 Terri
Dental Hygienist
My career in dentistry began in 1990 when I earned my associate's degree in dental hygiene. I joined Dr. Chapel's team in 2009 and, since then, have made it my goal to educate patients on all aspects of their oral health. I create a close bond with my patients and always have their best interests in mind.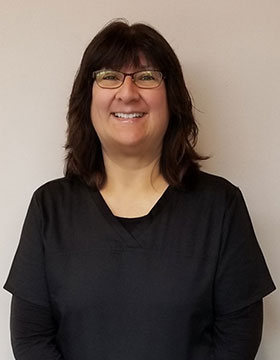 Sandy
Dental Assistant
I assist Dr. Chapel with dental procedures, order all our office supplies, and help wherever I can to ensure our team has whatever they need to give our patients a positive experience. I began in the dental field in 1990 and became a part of the staff here in 2012. I love getting to know our patients and learning about their interests, hobbies, and families, but most of all, I love seeing the outcomes of their treatments.
When I'm not at work, I love spending time with family, especially my grandchildren, and watching my grandchildren play sports.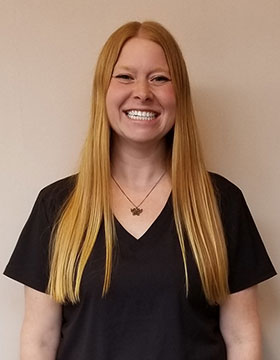 Heather
Dental Assistant and Front Office
I assist Dr. Chapel with various procedures throughout the day, in addition to being cross-trained to work in the front office to schedule patients and answer phones. I joined Dr. Chapel and his team in 2016, shortly after graduating from Ross Medical for my training as a dental assistant. The best part of my job is working one-on-one with our patients. I enjoy meeting new people and listening to their interesting stories.
At home, I have two children, two cats, and a dog. I love to take advantage of the beautiful summer weather by gardening or swimming.
RuthAnn
Office Manager
I am responsible for consulting with our patients about their financial obligations and generally ensuring that the office runs smoothly from day to day. I have worked in dentistry for more than 40 years, the last 16 of which have been with Dr. Chapel. Throughout this time, I have enjoyed building relationships with our staff members and creating an atmosphere where everyone feels welcomed and comfortable.
My hobbies outside of work include painting, traveling, and spending time with my family.